Dates at a Glance
Friday, September 13 - Girls on the Run registration closes
Friday, September 13, 7:00pm-8:00pm - Parent Association Meeting (Art & Soul in Windsor)
Wed., September 25th - October 2 - Parent Teacher Conferences (1:00 Dismissal for All)
Saturday, September 28, 9:00-1:00 - Schoolyard Habitat Work PARTY
Monday, October 7 - Thursday, October 10 - Picture Day(s)
Friday, October 11 - No School
Monday, October 14 - No School
Parent Association Meeting
Hello Village Parents,
Please join us this Friday night for a social/work meeting for our Parent's Association meeting at 7pm at Art & Soul in Windsor. Our meeting should last about an hour and a half. We'll have wine and cheese and snacks. We'll be talking about our first few events of the school year and answer any parent questions.
Art & Soul in Windsor
(Safeway Shopping Center)
9064 Brooks Rd. South
Windsor, Ca. 95492
Lauren's cell: 925-324-4016

If you need child care, Lauren's daughter Ella has offered to watch your kids in the dance room. Please text Lauren, at 925-344-4016, by Friday at 3pm if you would like Ella to be there, otherwise she won't attend the meeting.

Hope to see you there!

Warmly,
Lauren, Crisarlin, Viki & Katie
Your PA Reps
Schoolyard Habitat Fun and Games
Last Friday each class spent an hour studying and playing in our Schoolyard Habitat. We were remembering how barren, hot and dry this area was just one year ago and then we remembered all the hard work we did together planting, weeding and working to make our Habitat come to life. We explored what's now living in our Habitat and we found so much life! We saw more than 10 kinds of butterflies and native bee species, 5 kinds of dragonflies, lizards galore, hordes of aphids and ladybugs taking care of them, gophers below our feet and red-tailed hawks circling above. We had a magical day in our happy habitat, here are some pictures to share with you!*
*Please come to the Habitat Workday Saturday September 28. We get so much done together and there is much to do to keep this space vibrant for our kids and the critters!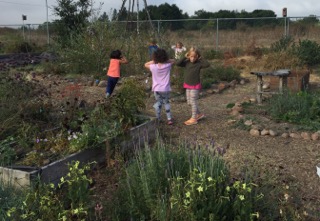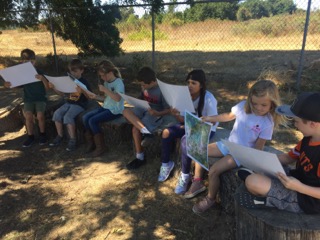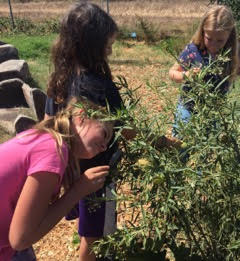 Picture Day(s)
Picture Days will take place during the week of October 7th. The specific days for each class will be announced in a future bulletin.
Yearbook Photos & Cameras Wanted
Do you take pictures around campus, at events, while volunteering in classrooms or chaperoning field trips? Contribute them to the yearbook!
Please send in all the 2019/2020 VCS pictures you can supply--the more, the better!
If you have an old point-and-shoot digital camera lying around, don't let it be obsolete; donate it to the middle school! There are more eager student photographers this year than ever, but we only have four cameras to share among them. Compatible battery chargers and wrist straps are necessities. An SD card is not required, but extras would be welcome.
Yearbooks
Save 15% on your 2019-2020 VCS Yearbook by pre ordering before September 30th!
September Discount 15% off
October Discount: 10% off
November Discount: 5% off
https://www.treering.com/validate?PassCode=1014724174042747
Appreciations
Have an appreciation you wish to make? You can email it in by Friday morning to bulletin@villagecharterschool.com and it will get added to the next Bulletin.
Thank you Jeffery and Lindsay (Jasmine's parents) and your friends who helped for the beautiful overhang/roof extension that magically appeared over the long weekend. You are incredible!!!
- Rebecca