Have something for the bulletin? Send it to Shaina at bulletin@villagecharterschool.com.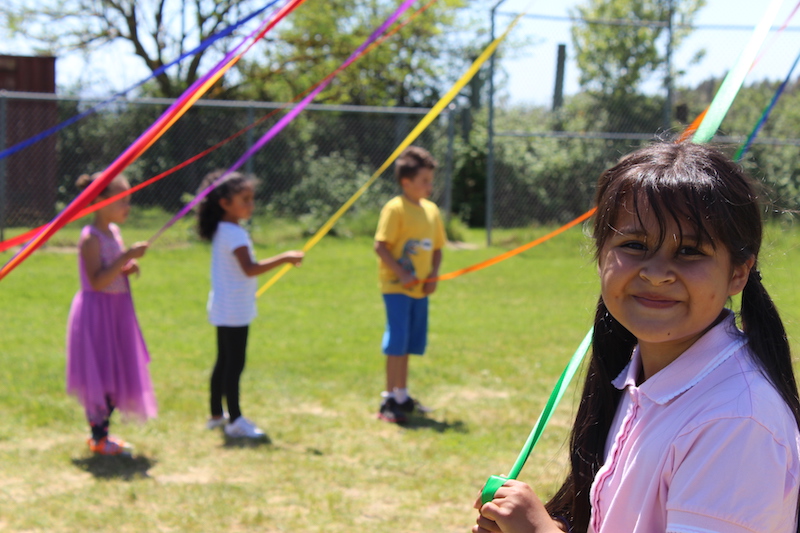 Dates at a Glance
April 29 - May 5 - National Screen Free Week
May 1: PA Meeting @ 1:15 pm
May 3: School hours 10:00-4:00
May 3, 4:30pm: May Day Festival
May 6 - May 10: Teacher & Staff Appreciation Week
May Day Festival! Friday, May 3, 2019
What a perfect afternoon for magic and fun to ensue!
BRING YOUR FAMILY and a dish to share.
We will be extending the fun into the night and invite all to stay for songs around the fire and for playing under the stars.
IMPORTANT DETAILS:
School hours on May 3rd will be 10:00 am - 4:00 pm*, followed by the May Day Festival @ 4:30 in the grassy area at the back of the school grounds.
Each family should bring:
Blankets / lawn chairs to sit on
Your own cutlery, plates, napkins and cups
A dish to share
Volunteers:
We need crews to help set up before the festival and clean up afterwards. Meet at school at 1:00 pm for set up.
Can you help? Contact Crisarlin
*A.M. Extended Care on Friday, May 3rd will start at 7:30 as always. 1:00-ers will have access to E.C. starting at 2:30-start of festival. There will be no E.C. provided after the festival. It will be a long day for all, so please pack extra hearty snacks/foods in your kids' lunches to get them through the day!
Village Charter School Summer Camp
YES! SUMMER CAMP IS A GO!!!!
We will have registration forms available soon. An email will be sent out with an attachment when it is ready or you will be able to pick one up in the office.
National Screen Free Week
What would you and your family do with an extra 20, 30, or even 50 extra hours a week?
Village Charter School is celebrating Screen-Free Week (April 29 – May 5), the annual celebration where children, families, schools, and communities around the world swap digital entertainment for the joys of life beyond the screen. One goal of Screen-Free Week is to allow kids unstructured time to generate their own screen-free play and activities.
Do you know the more time children and adults spend with screens, the more materialistic they are – and that makes them more unhappy?
Celebrate Screen Free Week April 29 – May 5!
There is a white board in the courtyard where we can set a calendar of activities and events for the week. We already have May, 3rd afternoon cover with our MAY DAY FESTIVAL.
If you are planning a hike, bike ride, plant a garden or any other screen free activity and would like to invite a group of friends from school, just write it in on the board (include the activity, place and time). Your kids will bring home a log-in sheet where they can write or draw their experiences.
Out of ideas? Attached are 101 screen free activities.
Teacher and Staff Appreciation Week
May 6th through May 10th
It's that time of year when we pause and say thank you to all of the staff that make our Village so special.
Volunteer opportunities for "Teacher Appreciation Week" are now open.
Please click on the following web links (or copy it into your web browser if clicking doesn't work) to go to the signup sheet:

Thank you in advance for all of the gracious help and appreciation you share with our staff; we couldn't do it without you!
Girls on the Run
WANT TO CHEER FOR SOME AMAZING GIRLS?
These girls have spent the last 10 weeks learning skills they will carry with them throughout their lives.
The Girls on the Run celebration 5k is now only days away! We hope you'll join us.
April 28, 2019 at 9:00 am
SOMO Village
CALL FOR PHOTOS!
Do you take pictures at school events or while volunteering in classrooms and on field trips?
Contribute them to the yearbook! You can send them to Emma (erobbins@villagecharterschool.com), or bring in a flash drive or memory card for a quick offload before or after school in Mr. Robbins' classroom.
We would appreciate anything you have, but especially need more pictures of:
Field Trips!!
Buddies activities
Art of all kinds
Science experiments
Harvest Hoedown
Craft Fair
Winter Solstice
Dia de los Muertos
Order Yearbooks!
Order here: https://www.treering.com/validate?PassCode=1014724174042747
Price: $20.00
Appreciations
Have an appreciation you wish to make? You can email it in by Friday morning to bulletin@villagecharterschool.com and it will get added to the next Bulletin.