Have something for the bulletin? Send it to Shaina at bulletin@villagecharterschool.com.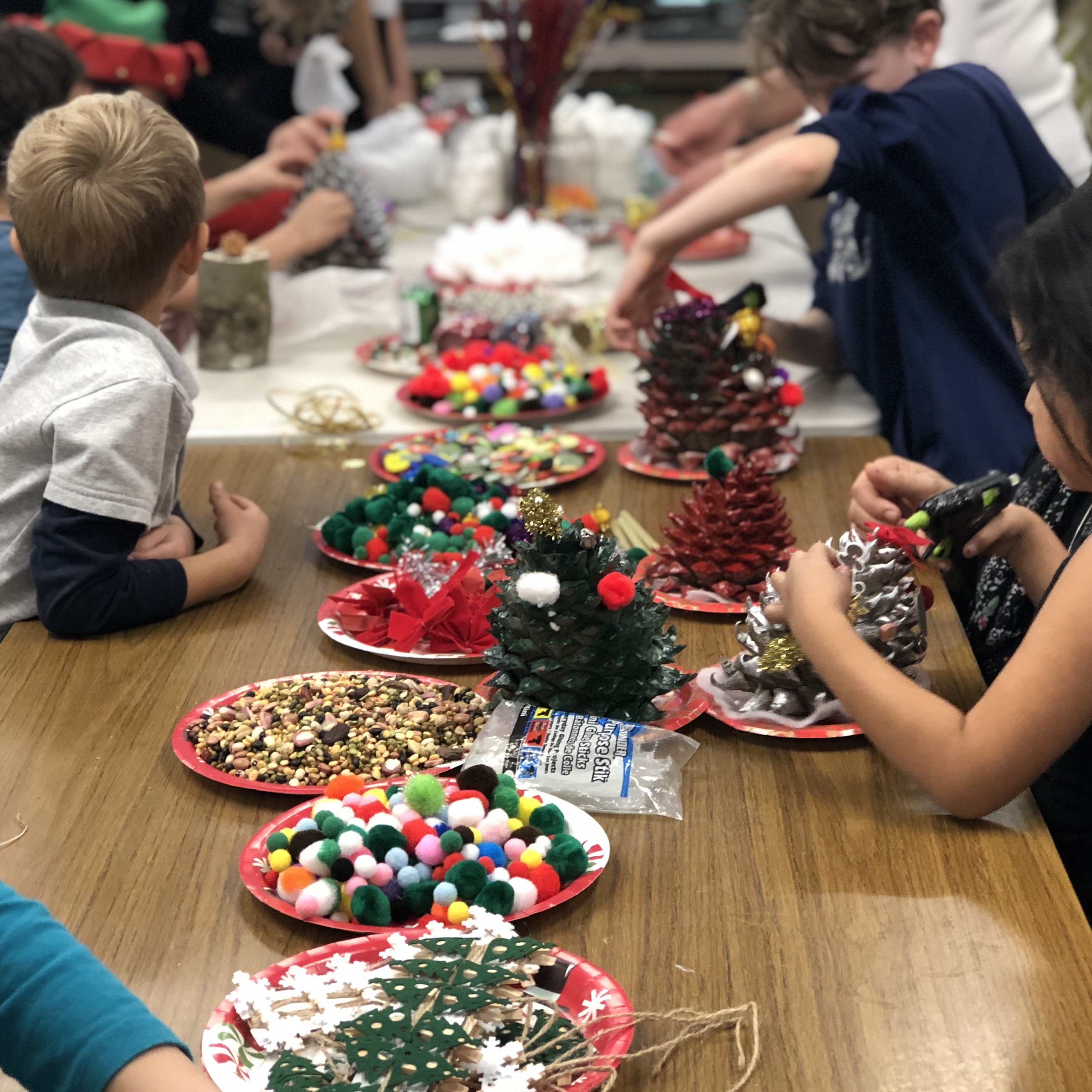 Decorating pine cone
trees at the Craft Fair

Dates at a Glance
Dec. 20 – Winter Solstice TONIGHT!
Dec. 21 to Jan. 4 – No School | Winter Break
Jan. 7 – School Resumes
Jan. 11, 8:30 am - 10 am – PA Sponsored Morning Coffee and PA Meeting
Jan. 21 – No School | Martin Luther King Jr. Day
Winter Solstice Festival: Tonight!
Do you feel the chill in the air and jack frost nipping at your nose?
It must be time for our Winter Solstice Festival!
Come enjoy beautiful and heartfelt performances that celebrate togetherness and the winter season.
The festival begins promptly at 6:30 pm.
Children need to come fed and dressed per teacher request.
Drop your child off by 6:15pm in their classroom.
Parents can find seating after dropping children off.
Staff Holiday Cards
If you would like to sign holiday cards for VCS staff the School Board has put them in the office. They are on the cabinet under the window.
Order Yearbooks!
Order here: https://www.treering.com/validate?PassCode=1014724174042747
Price: $20.00
Appreciations
Have an appreciation you wish to make? You can email it in by Friday morning or just stop by the office and drop off a note in the orange Appreciation Jar and it will get added to the next Bulletin.