Have something for the bulletin? Send it to: Shaina at shainamarietaylor@gmail.com or cscarlisle@gmail.com
Dates at a Glance
Wednesday, September 27 to Wednesday October 4 – Parent/Teacher Conferences Week (All Minimum Days!). Make sure to sign up on the sign up sheets outside the classrooms!
Friday, October 6, 8am-9am - Coffee Chat - PA sponsored Coffee Morning
Friday, October 6, 5:30pm-8pm – Hoedown - Follow link for details and see Potluck Guidelines
Wednesday, October 11, 1pm-2:15pm - PA Meeting - Details to come
Friday, October 13 - No School
Monday, October 16 - No School
Friday, November 3 – Dia de Los Muertos – Time to be confirmed
Friday, November 10th - No School
Rainy Weather
Fall weather is finally on its way! We have several extra pairs of rain boots available at school. You can inquire in the office if they are needed.
A reminder per the handbook: Every day our children go outside, rain or shine. Children may get wet and sometimes muddy. It is important that they have appropriate rain gear. Every child should have a hooded rain jacket and rubber boots. There will be a space in every classroom for rain gear to be kept at school.
Tutoring
Emma is available to provide on-site tutoring on Wednesdays from 1:00 to 2:00. Her rate is $30 an hour, which is flexible depending on the subject(s). You can reach her at emmakerfoot@gmail.com.
Enrichment
Girls on the Run
Mondays & Fridays 3:15pm-4:30pm - For those signed up for Girls on the Run, Meet in Multi Use Rm #23. Any questions contact Crisarlin Vázquez, crisarlin@gmail.com
Private Piano Lessons at the Village! ♫ ♫
My name is Denise Youssef (a.k.a. Simon's Mom) and I am offering private piano lessons at our beloved school! For the time being the lessons will only be on Wednesdays and space is very limited! Miss Ashley has graciously allowed this to happen in her room* because that's where the piano is! 😊
The fee will be $15/weekly for a 20 minute lesson (not including materials fee) and cash or check made payable to: Denise Youssef is fine as payment. I ask that the monthly fee is paid upfront at the first lesson of the month. See this flyer for more details, and print out this form to sign up.

Donations & Volunteer Support
There are soooo many PLEASE Read!!!
Volunteering
Have you been volunteering on campus? Are you remembering to sign in at the office? Please do! Not only is the PA tracking these hours, but it is also helps the office in case of an emergency situation to account for everybody who is on campus.

Dye Set
Malika is looking for a dye set for making letters!
If you can help please let her know at ravengirl@sonic.net or catch up with her at school! She would love to hear from you.
BINGO
Crisarlin and Claudia are on the lookout for BINGO games with numbers, food, letters, or colors. They will only need to use them for around three weeks for middle school Spanish. If you can help, please let Crisarlin know at crisarlin@gmail.com
Yearbook
The Yearbook Staff could always use additional photo coverage! If you take any photos at school events, on field trips, or even of just regular campus activities and classwork, please email them to emmakerfoot@gmail.com any time throughout the school year, or drop them off in person on a memory card, flash drive, or CD.

Carpentry Class
Miss Kristen and Rebecca are seeking wood and tool donations for our new carpentry and wood-projects elective with the middle school class. We are excited to get this class up and running, making something useful or fixing things around here at Village!
Currently they are looking for some small and large items, if you can help with any of these let Kristen know.
· Tape Measures
· Carpentry Squares
· Saw Horses
· Chop Saw &/or Circular Saw (even if these items are just borrowed for a few days and returned it would be helpful)
We'd appreciate donations of your time and expertise, as well! Please send any potential offers of donation or questions to Miss Kristen at kelizpearce@gmail.com. Thank you!

Yard Duty
Come play! We are looking for parents to do yard duty, to play with the kids during recess! Let us know when you're available and if you'd like to do recess. Must attend a brief training and be fingerprinted. A sign-up sheet will be available on the Board outside the office. (If you went through this training previously, you can take a refresher course or start immediately.)

Order Yearbooks!
If you order your 2017/2018 VCS Yearbook early, you can get a special early bird discount!
The completed yearbooks will be delivered no later than the last Monday of the school year (6/04/18).
(Regular Price: $20.00)
August 31st - September 30th = 15% Discount
October 1st - October 31st = 10% Discount
November 1st - November 30th = 5% Discount
Follow this link to place your order! https://www.treering.com/validate?PassCode=1014724174042747

Fundraising
Reminder to sign up with eScript and AmazonSmile, easy ways to earn $$$ for our school!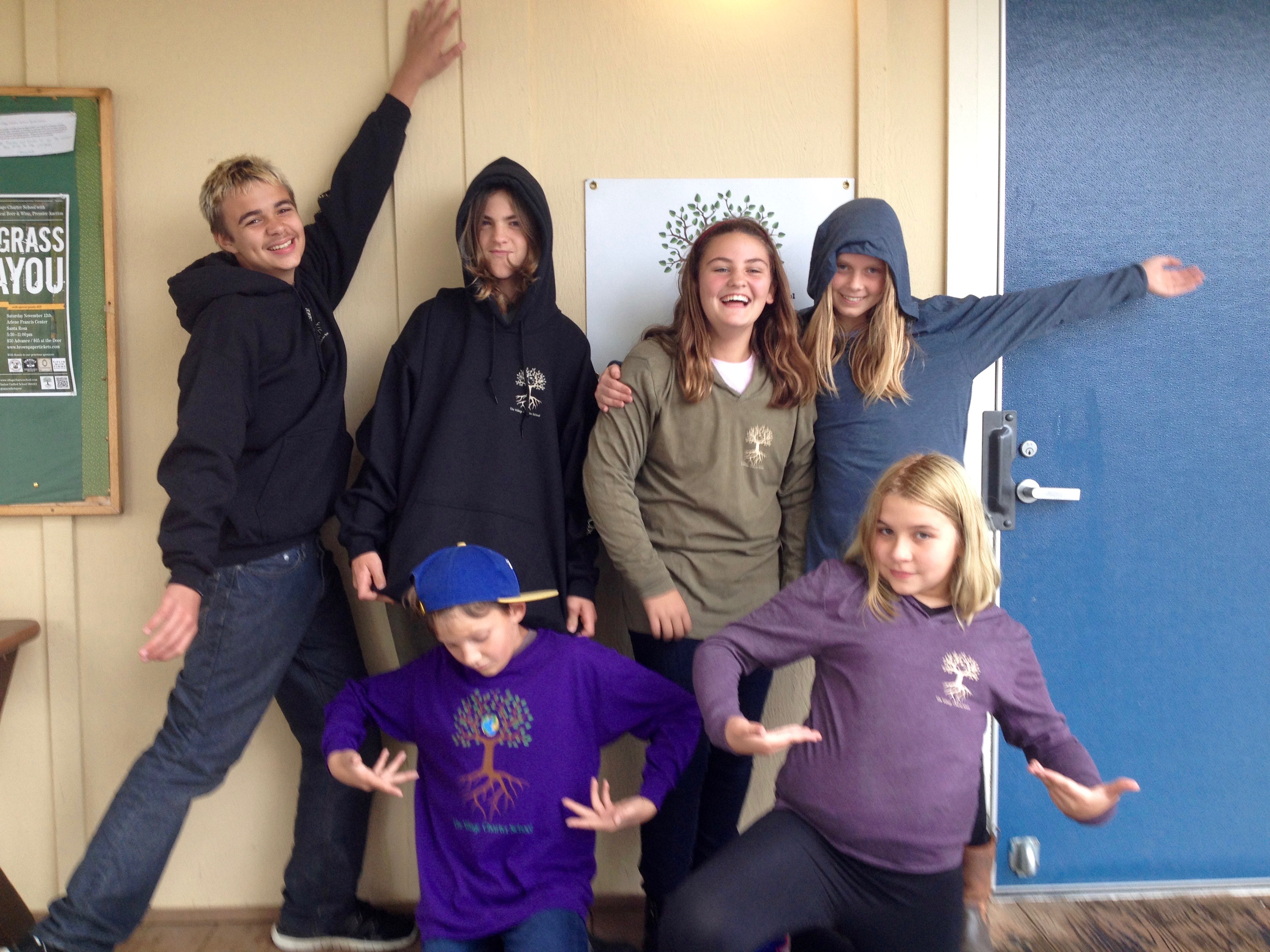 VCS Gear
Looking for a little something extra? Something cozy? Something to show your Village Charter pride :-)? Stop by the office and grab a Village Tee Shirt, Sweatshirt or Hoodie (and support our special school as a bonus). Lots of styles, sizes and colors to choose from for kids and adults.
Kids T-Shirts - $15
Adult T-Shirts - $20
Sweatshirts & Hoodies - $30
Appreciations
Have an appreciation you wish to make? You can email it in by Friday morning or just stop by the office and drop off a note in the orange Appreciation Jar and it will get added to the next Bulletin.

I would like to send a special appreciation to the anonymous donor who provided the bottles for the human heart project! - Mr. Robbins

I have an appreciation for all the lovely people who were able to attend our Classroom Meeting! Thank you for your positive energy and open minds. For those who were unable to attend, your spirit comes through your students and we are so glad for the great start to this school year. I am so happy to know you all! -Ashley
A huge thank you goes out to Ava Baker's dad for the donation of basketballs. - Rebecca