Have something for the bulletin? Send it to: Shaina at shainamarietaylor@gmail.com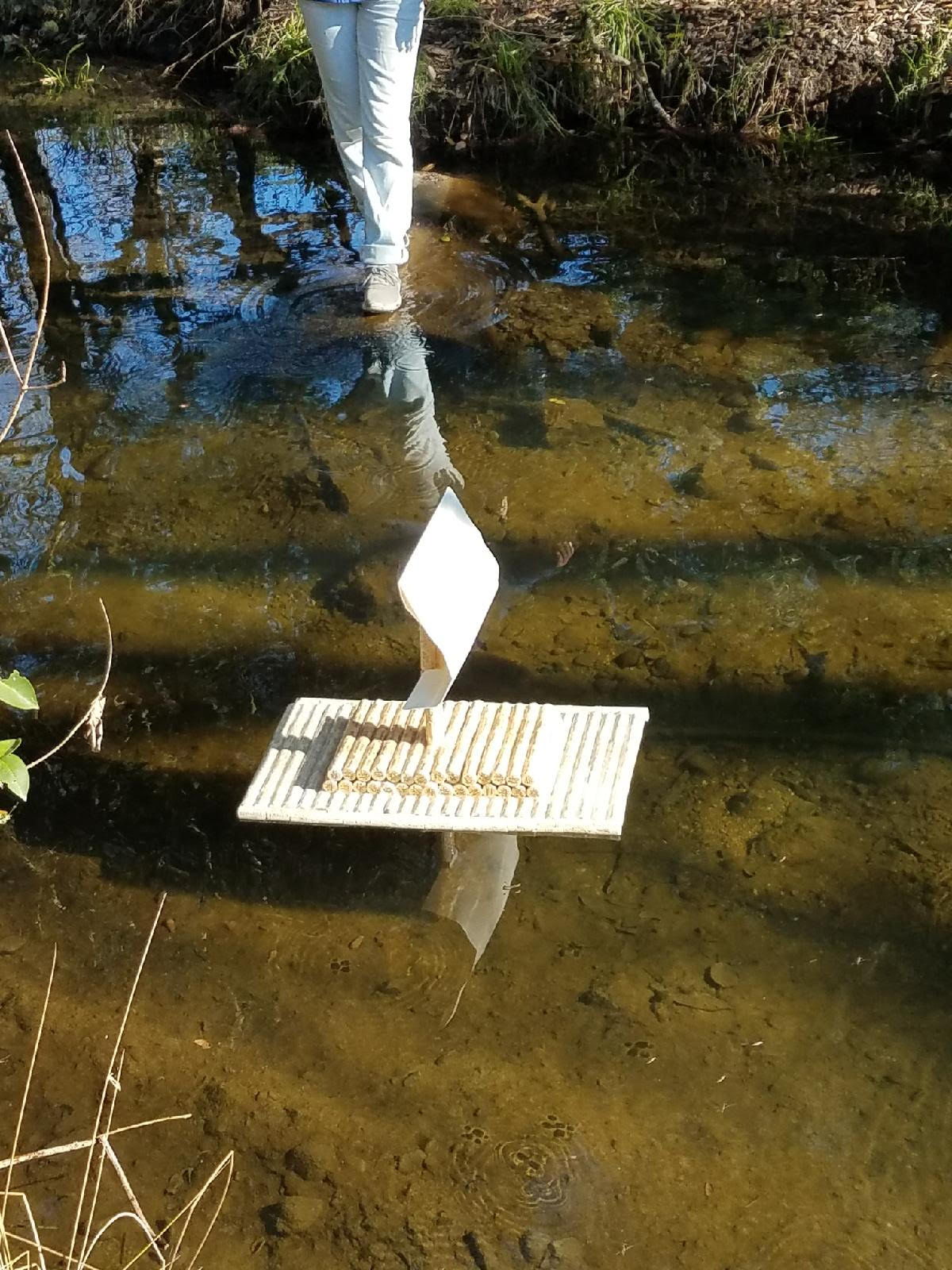 Sailing behind the school
Dates at a Glance
· Monday, February 12, - Lincoln's Birthday - No School
· Wednesday, February 14, 1pm - 2:15pm - PA Meeting
· Wednesday, February 14, Aikido Promotion - Miss Barnum & Miss Malika
·
Thursday, February 15,
Aikido Promotion - Miss Ashley & Middle School

· Monday, February 19 - President's Day - No School
· Wednesday, February 28 thru Wednesday, March 7, - Parent/Teacher Conferences (1:00 dismissal for all students)
· Friday, March 2, 8:30am - 9:30am - PA Coffee Morning
· Wednesday, March 21, 1pm - 2:15pm - PA Meeting (Note the date change!)
· Friday, March 30 - Cesar Chavez Festival/Potluck (details to come)
No School Monday
There will be no school the next two Mondays, 2/12 and 2/19.
Bake Sale!!
School wide Bake Sale on February 28th. More info to come.
Aikido Promotions
Aikido promotions will be held this month at New School Aikido, 880 Piner Rd #55, Santa Rosa
Come on out for this special once-a-year opportunity to observe and cheer on your child as s/he earns their colored belt for the effort, discipline, and mindfulness they have dedicated to their Aikido practice with Sensei Wisdom this year. As a special opportunity, students are also welcomed and encouraged to join the Aikido class beforehand to experience their practice in the wonderfully peaceful and inspiring setting of the dojo. Seating can be a bit tight, so arrive early if you can, and don't forget to bring your camera!

The FREE AIKIDO CLASS will be held from 5:30-6:30pm and PROMOTIONS will take place from 6:30-7pm (specific end time depends upon number of participants).
Each class is designated for a specific night. Please sign up on the sheet outside your child's classroom if s/he can make it. * If your student cannot make it on the assigned evening, but is available the other night, no problem — just let Sensei Wisdom know so he can be prepared that evening with your child's belt. Sensei Wisdom: 707.571.2013. You must contact Sensei if you are going to attend but did not sign up.
Miss Barnum's class Wednesday 2/14
Miss Malika's class Wednesday 2/14
Miss. Ashley's class Thursday 2/15
Mrs. Montrose's & Mr. Robbins' class Thursday 2/15
Some Background: The Aikido Tradition at VCS
Sensei Isaiah Wisdom of New School Aikido has been coming to VCS for many years to teach Aikido to all of the school's 1st-8th graders. Village students have grown and thrived under his tutelage. Students are eager to attend, practice what they have learned, and earn their belts.
It's an integral part of our curricular program that is considered as much of a life skill education as it is a physical practice. Aikido is a nonviolent martial and self-defense art developed in Japan in the early 1900s. It is a powerful, proactive, nonviolent method of resolving conflict whose practice brings a sense of vitality, confidence, unity, and fulfillment to our entire student body.
Valentine's Day
Valentines - Each class celebrates Valentine's Day in their own unique way and typically students create beautiful, hand-made Valentines for friends and family in class. If your child wants to make a Valentine for his/her classmates, we encourage children to make their own valentines as opposed to store bought commercial valentines and please be sure they have one for each student in their class. They can bring them in Wednesday morning and they will be distributed at the teachers discretion.
Valentine's Day treats--please support our school wide policy of not sugar/candy treats. We welcome fruits and other tasty options (we have a number of suggestions if needed). Please keep in mind that many of our students have allergies and dietary restrictions, so dairy and gluten free items are appreciated!
Donations & Volunteer Support
Floor Lamps Needed
Miss Malika is looking for a couple of floor lamps to use in the classroom. Do you happen to have one in the garage or unused or in your give away pile?
We are still looking for some help in the playground!
Calling all parent who love to play! We are looking for some help on the playground. Morning recess times 10:20-11:00
Please consider dropping in to play a game of tag, soccer, jump-rope or bring some new games to the field. We are needing some supervision help and help bringing some games and activities to the children.
If you can help us out please be sure your fingerprinted and check in at the office before going to the yard!
Please contact Miss Malika if you can help!
Fire Recovery Info
Please see the attached document regarding many wonderful fire recovery events and resources!
Order Yearbooks
Don't forget to get your order in for your yearbook! Pick up order forms in the office or follow this link to place your order and customize 2 free extra pages for your child's copy: https://www.treering.com/validate?PassCode=1014724174042747
Your personalized yearbook only costs $20.00.
Yearbooks are printed on high quality 100% recycled paper in beautiful full color.
For each VCS yearbook sold, Trees for the Future plants a tree in our school's name.
Complete your 2 free custom pages no later than April 23.
Custom pages are optional, if you don't customize you'll receive a standard yearbook.
Order your yearbook by May 7 to get free bulk shipping with the rest of VCS!
The Yearbook Staff could always use additional photo coverage! If you take any photos at school events, on field trips, or even of just regular campus activities and classwork, please email them to emmakerfoot@gmail.com any time throughout the school year, or drop them off in person on a memory card, flash drive, or CD.
Tutoring
Emma is available to provide on-site tutoring on Wednesdays from 1:30 to 2:30. Her rate is $30 an hour, which is flexible depending on the subject(s). You can reach her at emmakerfoot@gmail.com.
Appreciations
Have an appreciation you wish to make? You can email it in by Friday morning or just stop by the office and drop off a note in the orange Appreciation Jar and it will get added to the next Bulletin.
"Many thanks to Jalen, Julian, Theo, and Conley for helping us rearrange the computer lab the other day! They weren't even asked, they volunteered to move heavy computers, stacks of textbooks, and furniture. They even helped reconnect all of the cables and wires necessary to get the computers running and online again! We are grateful for their kindness, enthusiasm, and heavy lifting. Nice job, guys! You made a difficult project a lot less difficult. :)" -Miss Emma and Mr. Robbins
"Deneene - Thank you so much for taking the time and coming on Tuesday afternoons to spend time doing Yoga with Ms. Barnum's class. I always hear good things about it." - Catherine
"Joe - Thank you for your continued diligence keeping the VCS classrooms stocked with drinking water." -Catherine
"I would like to appreciate Ashley for her friendship and support during this richly challenging and amazing school year so far. Also, thanks for being my teacher-buddy!!!" -Miss Kristen