Have something for the bulletin? Send it to: Shaina at shainamarietaylor@gmail.com or cscarlisle@gmail.com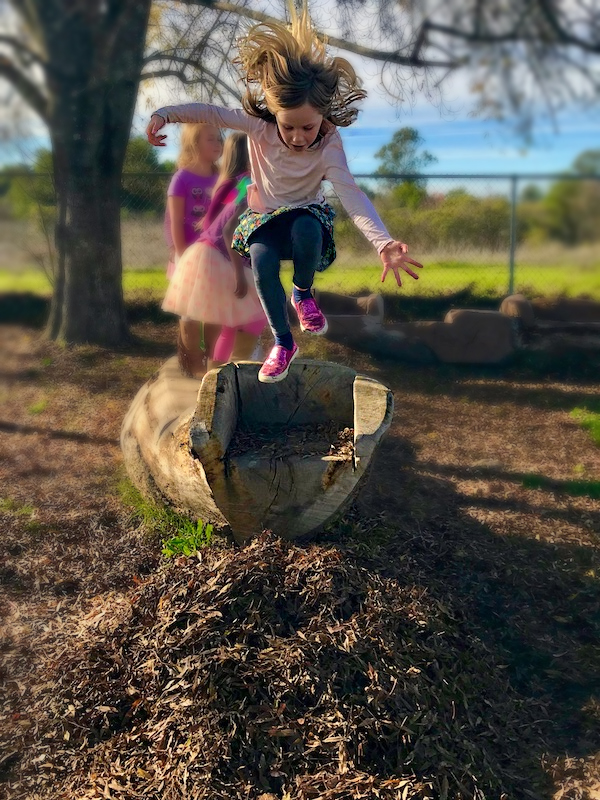 Leaf-Jumping in Extended Care
Dates at a Glance
Wednesday, December 6 - Makeup Picture Day
Friday, December 8, - Craft Fair - Details Below
Friday, December 13, 1:45 - 2:45 - PA Meeting
Wednesday, December 20 - Winter Solstice - Details to come
Thursday December 21 to January 5 - Winter Break - No School
Monday, January 8, - School is back in session
Friday, January 12, 8am - 9am - PA Coffee Morning
Monday, January 15, - Martin Luther King Jr Holiday - No School
Wednesday, January 17, 1:45 - 2:45 - PA Meeting


Our Annual Village Winter Craft Fair is Friday, December 8th!
4:30 pm - 7:30 pm
Mexican Themed Potluck
We hope everyone will be able to join us for this special evening.
The children will have an opportunity to make gifts for friends and family (or themselves) in different crafting stations sprinkled among the classrooms. You and your children will have a chance to make photo frames (with photos taken on-site OR bring in your favorite), magnets, holiday cards, glass ornaments, sun catchers, rock painting, cork planters AND the ever popular, cookie decorating. In the meantime, the production team is in full gear collecting materials. We love to use recycled materials.
THERE IS A SIGN-UP SHEET FOR SUPPLY DONATIONS ON THE MESSAGE BOARD OUTSIDE THE OFFICE.
WE NEED VOLUNTEERS. The night of the event we need volunteers helping with the crafts in super-fun 1-hour shifts. If you might be available, please see the sign-up sheet on the message board outside the office or contact Crisarlin Vazquez, crisarlin@gmail.com
All crafts will require one ticket. Tickets are $1 each to help cover supply costs. Tickets can be purchased in advance in the office or that afternoon at the fair.
POTLUCK
This year we invited both the Northwest Prep and Schaefer families to participate in this get together. We are thankful for the wonderful community that Village Charter School has, and would like to share it with the other schools sharing the site.
You can bring a wholesome potluck Mexican dish to share, ingredients to make quesadillas (though we do NOT need tortillas) or a quesadilla maker. If you are able to bring any if these, please see the sign-up sheet on the message board outside the office.
Giving Tree/Adopt a Heart Program
If you have not already had a chance, please stop by and check out the Giving Tree located outside of the VCS office. VCS has partnered with the Volunteer Center of Sonoma County to be an Adopt a Heart location this year. This program provides needed gifts to vulnerable, low income and at-risk individuals in our community.

If you would like to be a part of the program, simply select a heart from our Giving Tree and purchase the item(s) listed on the card. Then, wrap the gift(s) and affix the sticker from the tag to the wrapped gift. If you have multiple packages, please write the full code from the sticker on each package and bundle the packages together. Please bring the wrapped and labeled gifts to the VCS office by Tuesday, Dec 19.
As of this morning there are only a few hearts remaining on our tree to be sponsored!
Cheers, Lilia
Makeup Picture Day
There will be a Makeup Picture Day for all classrooms on Wednesday, December 6th. (Weather permitting)
Donations & Volunteer Support
Playground Help Needed
Calling all parent who love to play! We are looking for some help on the playground. Morning recess times 10:20-11:00
Please consider dropping in to play a game of tag, soccer, jump-rope or bring some new games to the field. We are needing some supervision help and help bringing some games and activities to the children.
If you can help us out please be sure your fingerprinted and check in at the office before going to the yard!
Please contact Miss Malika if you can help!

Trip to the Recycling Center
We are looking for someone to take a large load of metal to the recycling center. You will need a truck! You can keep the money you get! See Miss Malika for details.

Yearbook
The Yearbook Staff could always use additional photo coverage! If you take any photos at school events, on field trips, or even of just regular campus activities and classwork, please email them to emmakerfoot@gmail.com any time throughout the school year, or drop them off in person on a memory card, flash drive, or CD.

VCS - Shirt Orders Now Available
We are now taking orders for VCS t-shirts and sweatshirts in various styles. You may choose any style, color or size shirt with several logo options.

Logo size options:
FULL - large tree on front of shirt
POCKET – small tree on front pocket area of shirt

Logo color options:
½ TONE: Beige tree
FULL COLOR: Colorful tree

VCS NAME ON SLEEVE: This is only available on long sleeve shirts
Orders are due by Friday, December 8. Payment is due at time of order by check or cash in exact amount. Delivery to VCS will be the week of December 18 prior to release for winter break
Shirt Style Options | Shirt Order Form

Resource List
The list includes info on FREE bikes, beds, acupuncture, music, animal care and more, for families affected by the recent fires.
Donation List

Parent Giving Program
Hopefully all glitches have been fixed with the program used for auto payments. If your payments for August - October were not processed please pay your pledged amount to date by check in the office.
Our school does depend on these donations in order to cover the costs of enrichment programs, staff support, festivals, office supplies and other general operating expenses, and has been running under the projection based on these pledges.
Come run with us and support the VCS Team!
Girls on the Run Sonoma County 5k
Family Fun Run
Saturday, December 2, 2017 at 9:00 am
SOMO Village, North Parking Lot
1400 Valley House Drive, Rohnert Park CA
Lace up your shoes and join nearly 300 Girls on the Run girls from all over Sonoma County in this non-competitive family fun run that is open to the whole community! Families and friends, men and women, boys and girls of all ages….even strollers are welcome (no dogs please)! It is a wide, flat, tree-lined course that loops around the SOMO Village property. The course is completely paved, with views of the surrounding farmland and beautiful Sonoma Mountains. Anyone from the most competitive runner to the recreational walker can participate, so come rain or shine to….run, walk, or cheer!
Online registration is available at www.gotrsonomacounty.org. In person registration and packet pick-up at Fleet Feet, Santa Rosa on Friday, December 1 from 11:00 - 6:00 pm. Race Day registration is available from 7:30 am - 8:45 am.
Extended Care
Please use EC only if it is a necessity. Space is limited and while we are still able to provide this service, it will be challenging to manage high numbers of students especially as the weather shifts.
We ask that you not use EC for play dates. Now with limited space this is more imperative than before.
Also, we must remind you that any student on campus who is NOT in direct contact with a parent MUST be signed in to EC.
Rainy Weather
A reminder per the handbook: Every day our children go outside, rain or shine. Children may get wet and sometimes muddy. It is important that they have appropriate rain gear. Every child should have a hooded rain jacket and rubber boots. There will be a space in every classroom for rain gear to be kept at school. If your child is in need of rain boots there are several extra pairs available in the office.

VCS VOLUNTREE!
Our tree is gaining more leaves! Thank you for Volunteering/Donating to our school!
The LEAVES represent our family Volunteer Hours/Donations, the time and energy we give toward the school's growth and abundance. Leaves will be added each month in correspondence to community members' time (ideally 1 hour per week/4 hours per month). So, make sure to sign in and log your hours in the office!
Thank you for helping VCS blossom!
*If you need suggestions on where and how to volunteer, contact VCS Volunteer Coordinator Katie Hanneman @ katieheffron@gmail.com.

Tutoring
Emma is available to provide on-site tutoring on Wednesdays from 1:30 to 2:30. Her rate is $30 an hour, which is flexible depending on the subject(s). You can reach her at emmakerfoot@gmail.com.
Fundraising
Reminder to sign up with eScript and AmazonSmile, easy ways to earn $$$ for our school! Tell your family, they can support VCS too!
Appreciations
Have an appreciation you wish to make? You can email it in by Friday morning or just stop by the office and drop off a note in the orange Appreciation Jar and it will get added to the next Bulletin.

Thanks so much to Catherine for the assistance with the bulletin while we were on vacation! You are amazing! - Shaina

Claudia, Thank you so much for the donation of 250 tortillas from La Tortilla Factory for our Craft Fair Potluck Quesadilla station!

I have an appreciation to Emily Salings for being a great friend and helping me when I was sad. Emily Salings is the best. 💜 Gabi

I appreciate Crisarlin and Catherine for all you do! And also Carolyn in the office. Because you all Rock! - Tiffany