Have something for the bulletin? Send it to: Shaina at shainamarietaylor@gmail.com or cscarlisle@gmail.com
Dates at a Glance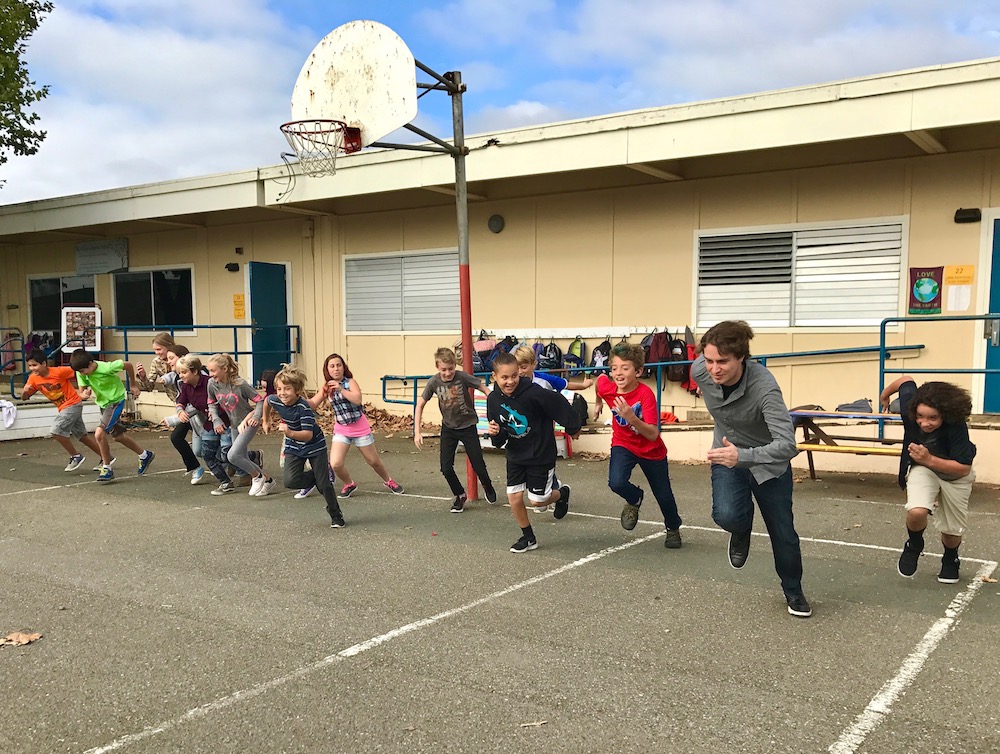 Racing Mr. Robbins
· Tuesday, November 21 - End of Trimester - Report Cards
· Wednesday, November 22 thru Friday November 24 - Thanksgiving Break - No School
· Friday, December 1, 8-9am - Coffee Morning
· Friday, December 8, - Craft Fair
· Wednesday, December 20 - Winter Solstice - Details to come
· Thursday December 21 to January 5 - Winter Break - No School
In the spirit of the upcoming holiday this week's bulletin is all about Thanks. Please take a moment and read the appreciations below and reflect on what you are thankful for as well.
Appreciations
Have an appreciation you wish to make? You can email it in by Friday morning or just stop by the office and drop off a note in the orange Appreciation Jar and it will get added to the next Bulletin.

I am SO thankful for all the parents helping take children into class and walk children out to the parking lot for parents with little children who are napping or parents running late. I have been both and it is so helpful that other parents (Mariah, Hattie, Liz, and Stephanie just to name a few!) are willing to help! I am thankful for our community! Warmest regards - Mikela Nunley (Malia's mom)

"A huge gratitude to Rebecca and Chris for putting our family up in a home in Guerneville during the fires. This gesture was priceless and will never be forgotten."
-Kushins Family
"To all the families on our campus who lost their homes (over 30), for continuing to show up and be a part of our community, despite your broken hearts. We are stronger because you are with us."
-Lauren

I am very thankful to have found this supportive and caring community, it is so much more than just a school it truly is a Village. - Catherine

I am so happy to have a Giving Tree in front of the office now. I hope we, as a community, can help those who need it most. (More info on the Giving Tree, and how to participate will be in next week's bulletin).
Thank you to all who helped to put the garden to sleep; Chris Maccario, Ed, Sabina and Rebecca. - Catherine