Have something for the bulletin? Send it to: Shaina at shainamarietaylor@gmail.com or cscarlisle@gmail.com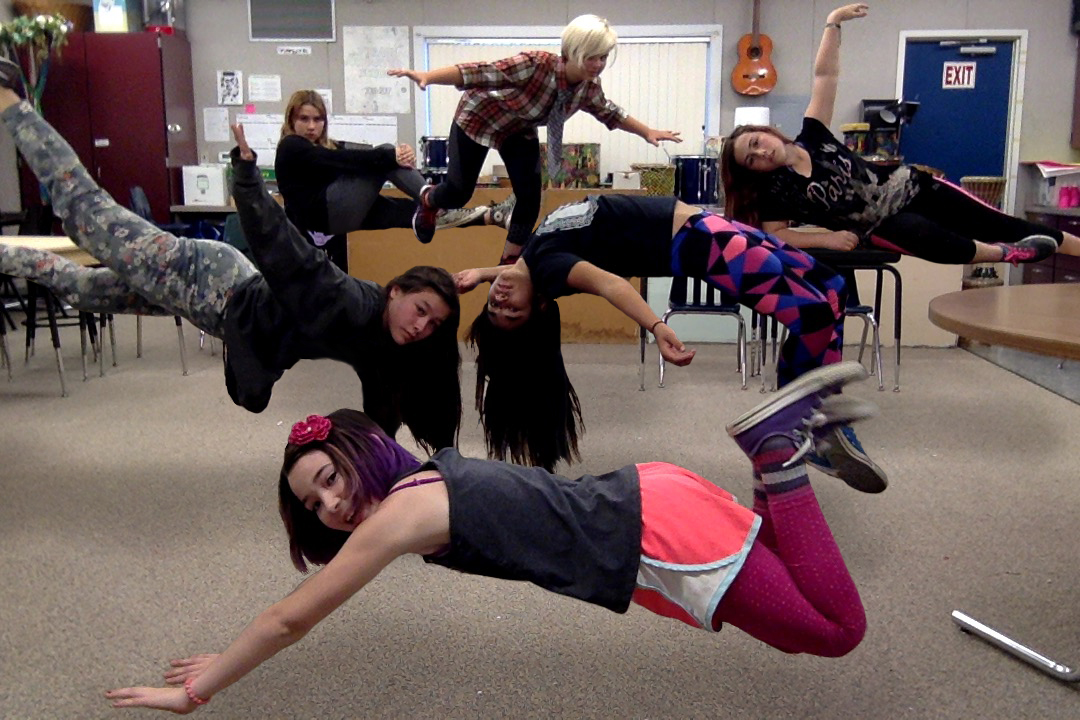 " Levitation "
Photo by the 2017/2018 Yearbook Team
Dates at a Glance
Wednesday, November 8 - PA Meeting. Details Below.
Friday, November 10 - No School
Wednesday, November 22 to November 24 - Thanksgiving Break - No School
Friday, December 1, 8 to 9 AM - Coffee Morning
Friday, December 8, Craft Fair - Details to come.
Winter Solstice - Date/time to be confirmed.
Thursday, December 21 to January 5 - Winter Break - No School
Welcome Back
I wanted to wish a warm welcome back to everyone. Routine and continuity are such a blessing in times like these, and I am sure mine is not the only family that really appreciates getting back into the routines that VCS offers us. I was so impressed by the community spirit, to make this challenging situation work, and to make sure that all members were safe and well. While the struggles in our larger community are still ongoing, I feel blessed that we can now return our children to a such a warm and safe school community. Glad to be back and hope to see you around! -Shaina

Parking
Thank you all for your cooperation and patience with our parking/drop-off/pick up changes. Overall, mornings are improving, but this is still a work in progress. As drivers from all the different schools get use to the new directions, traffic will eventually flow with ease. We are asking that staff only park in the west lot and the slots in front of the office area. Our hope is that this will keep the east lot open for parents and guests to park as needed.

After school pick up is still a bit dicey. For M,W, TH, F pick-up we are asking that parents either arrive at least 15 minutes early and park OR arrive to pick up after 3:15 allowing for the congestion to thin out. To assist with this request, there will be no E/C charge for VCS students picked up by 3:30. For Wednesdays, we have decided to have all students except Kinders released at 1:30 with E/C sign in starting at 1:45 (1:00 for Kinders as always).

PA Meeting
The PA will be having its monthly meeting on Wednesday 11/8 . We will notify you of the time soon. We will meet in the Library/Multi-use Rm unless it is raining and aftercare needs that space. If that is the case we will meet in Miss Kristen's room. Some agenda items will be the upcoming craft fair, winter solstice, and asking you to make suggestions on other community building events you might like to see happen here are VCS.

Extended Care
Please use EC only if it is a necessity. Space is limited and while we are still able to provide this service, it will be challenging to manage high numbers of students especially as the weather shifts.
We ask that you not use E/C for play dates. Now with limited space this is more imperative than before.

Rainy Weather
Fall weather is finally on its way! We have several extra pairs of rain boots available at school. You can inquire in the office if they are needed.
A reminder per the handbook: Every day our children go outside, rain or shine. Children may get wet and sometimes muddy. It is important that they have appropriate rain gear. Every child should have a hooded rain jacket and rubber boots. There will be a space in every classroom for rain gear to be kept at school.
VCS VOLUNTREE!
The VCS tree is a symbol of strength, nurturing, protection, rootedness, and growth. It is this tree that represents the life experience and education our children receive at the Village. And when VCS is supported by our community's energy, time, and resources, we are nourishing the tree and helping it to flourish.
It is in this spirit that we have created the VCS Voluntree so that everyone can be reminded of its meaning and witness their part in helping it grow:
The ROOTS represent our Parent Giving Program + the Fundraising we do for our school's financial foundation and sustenance. They will grow to show our giving support each month.
The LEAVES represent our family Volunteer Hours/Donations, the time and energy we give toward the school's growth and abundance. Leaves will be added each month in correspondence to community members' time (ideally 1 hour per week/4 hours per month). So, make sure to sign in and log your hours in the office!
Thank you for helping VCS blossom!
*If you need suggestions on where and how to volunteer, contact VCS Volunteer Coordinator Katie Hanneman @ katieheffron@gmail.com.

Donations & Volunteer Support
Morning Greeter Needed
Are you looking for a way to help out at school? Maybe you want to avoid the parking crush in the morning? We are in need of a parent who can greet our children and parents on Monday mornings from 8-8:30. If you are interested in helping with this important position please contact our Greeting Coordinator, Natalie Naber at chrisnatgabe@sbcglobal.net.

Half Wine Barrels
Are you ready to clean out your garden? Malika is on the lookout for old half wine barrels. If you have a few to spare, please let her know, she would love to hear from you!

BINGO
Crisarlin and Claudia are on the lookout for BINGO games with numbers, food, letters, or colors. They will only need to use them for around three weeks for middle school Spanish. If you can help, please let Crisarlin know at crisarlin@gmail.com

Yearbook
The Yearbook Staff could always use additional photo coverage! If you take any photos at school events, on field trips, or even of just regular campus activities and classwork, please email them to emmakerfoot@gmail.com any time throughout the school year, or drop them off in person on a memory card, flash drive, or CD.

Tutoring
Emma is available to provide on-site tutoring on Wednesdays from 1:30 to 2:30. Her rate is $30 an hour, which is flexible depending on the subject(s). You can reach her at emmakerfoot@gmail.com.

Order Yearbooks!
If you order your 2017/2018 VCS Yearbook early, you can get a special early bird discount!
The completed yearbooks will be delivered no later than the last Monday of the school year (6/04/18).
(Regular Price: $20.00)
November 1st - November 30th = 5% Discount
Pick up order forms in the office or follow this link to place your order! https://www.treering.com/validate?PassCode=1014724174042747

Fundraising
Reminder to sign up with eScript and AmazonSmile, easy ways to earn $$$ for our school!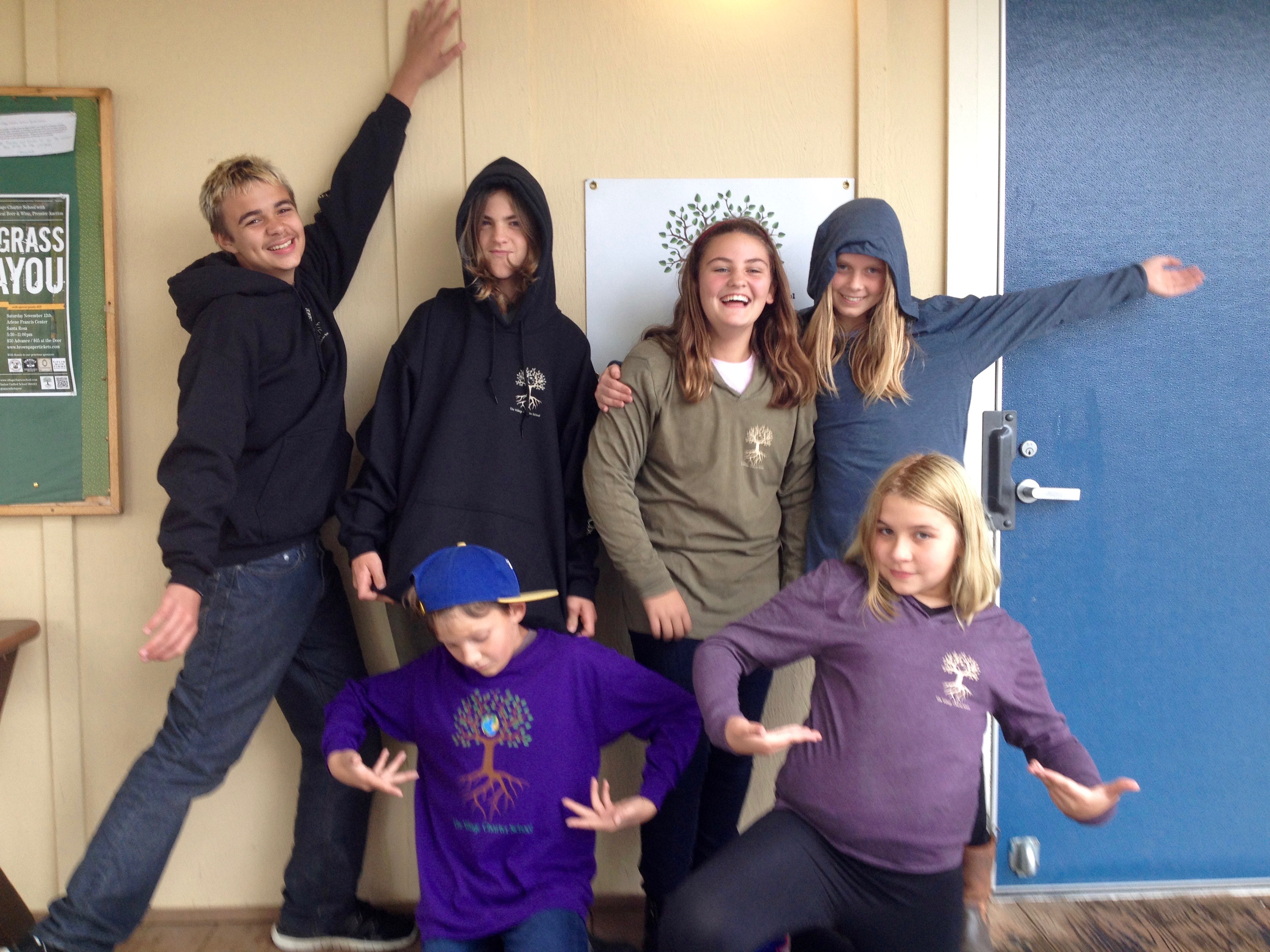 VCS Gear
Looking for a little something extra? Something cozy? Something to show your Village Charter pride :-)? Stop by the office and grab a Village Tee Shirt, Sweatshirt or Hoodie (and support our special school as a bonus). Lots of styles, sizes and colors to choose from for kids and adults.
Kids T-Shirts - $15
Adult T-Shirts - $20
Sweatshirts & Hoodies - $30
Appreciations
Have an appreciation you wish to make? You can email it in by Friday morning or just stop by the office and drop off a note in the orange Appreciation Jar and it will get added to the next Bulletin.

Thank you to my aide Miss Kaylie for baking her delicious eggnog coffee cake for the parent coffee on Monday morning! Also, thank you for all the support you give to me and the children! You are greatly appreciated Kaylie! – Malika

A big thank you from all of us at GOTR to Miss Barnum for allowing us to meet in her room.

A very special Thanks goes out to Lauren for all her hard work and community caring over the last three weeks while we have been out of school. She is a valuable member of the VCS community and an inspiration. We love you Lauren. ♥

I have an appreciation for Emma, for taking back down the projector, fixing the lens focus, and then putting it back on the ceiling of our classroom! -Mr. Robbins

On behalf of Mr. Robbins and myself, I'd like to give appreciation to Nate (Jack and Theo's dad), Rebecca, and Conley for helping mount the projector to the ceiling on Wednesday afternoon. That was a tough job!
Extra appreciation to Conley for helping me do projector surgery on Thursday too. :) -Emma