Have something for the bulletin? Send it to: Shaina at shainamarietaylor@gmail.com or cscarlisle@gmail.com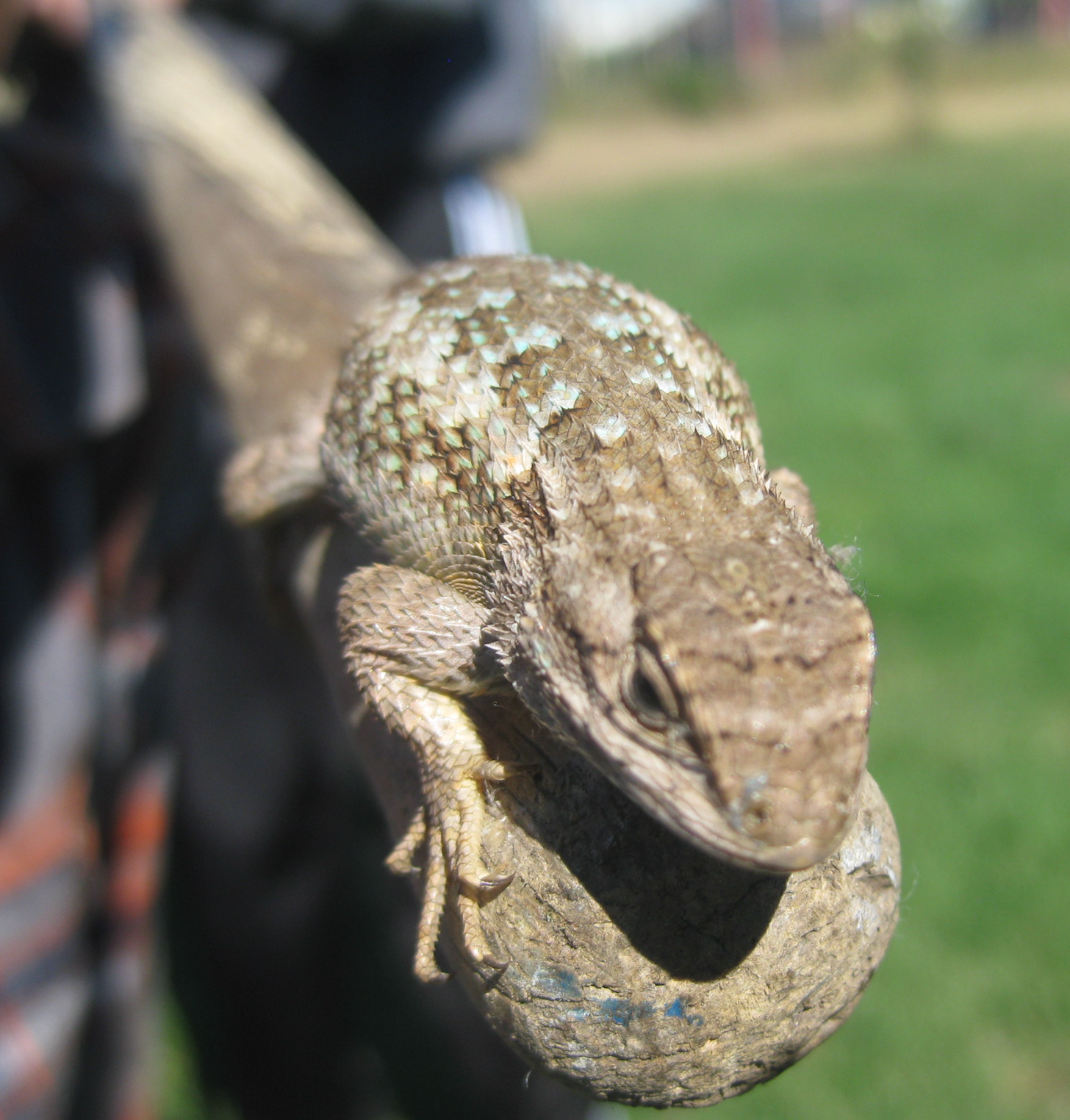 Photo by Avery B.
Dates at a Glance
Wednesday, September 27 to Wednesday October 4 – Parent/Teacher Conferences Week (All Minimum Days!). Make sure to sign up on the sign up sheets outside the classrooms!
Friday, October 6, 8am-9am - Coffee Chat - PA sponsored Coffee Morning
Friday, October 6, 5pm-8pm – Hoedown - Follow link for details and see Potluck Guidelines
Wednesday, October 11, 1pm-2:15pm - PA Meeting - Details below.
Friday, October 13 - No School
Monday, October 16 - No School
Friday, November 3 – Día de Los Muertos – Time to be confirmed
Friday, November 10th - No School
Rainy Weather
Fall weather is finally on its way! We have several extra pairs of rain boots available at school. You can inquire in the office if they are needed.
A reminder per the handbook: Every day our children go outside, rain or shine. Children may get wet and sometimes muddy. It is important that they have appropriate rain gear. Every child should have a hooded rain jacket and rubber boots. There will be a space in every classroom for rain gear to be kept at school.
Aftercare
Just a reminder that aftercare pick-up time is at 5:30pm, if you think (or know) you might be late on Friday 10/6 (the Hoedown) PLEASE let Jessica know ahead of time. We would love to see all of our community get the opportunity to join in the fun if they choose. Thanks!
Notes from the PA
Hoedown
Volunteer help is requested and needed for this event.
Can you help with decorations,
twinkle lights, pumpkins, sunflowers, hay bales, cowboys hats and other harvest
items? (please do NOT purchase them, only if you have them available) OR any of the jobs before, during and after the activity!
Sign-up sheets are on the bulletin board.

We would love to have any of the donated/borrowed items at school by Thursday at 3pm.
White lights: 15+ strands to string around the room. Can you look through your Winter decorations and see if you have any you can let us borrow for this event? You can pick them back up on Monday 10/9 in the office.
Pumpkins or Gourds (can write your name on bottom and take with you that evening or pickup on Monday)
Garlands, leaves, acorns or other Fall décor (we can attach a tag and return it to you on Monday 10/9)
Craft hay bales or wooden crates. (also if you put your name on it we can return it on Monday)
Cowboy or Straw hats (mark with your name)
Anything we didn't mention but you think may work for a fall Hoedown!

LOST/FOUND
Have you seen the Lost / Found Bin between the office and Aftercare? It is a clear box with a lid and is full of stuff! Stop by and check it out, maybe you will find something of your own in there. 😊
The Lost items will be out on display on the 1st Friday of the month in the morning during the Coffee Chat time 8-9am. We will also put out the cloths/items on approximately the 3rd Tuesday afternoon by 3pm, but hopefully before 1 for the TK/K classes.
You are free to check the box anytime you are missing an item. If you do lose something of more value (necklace, earring, keys etc) it will be in the office not in the box.

Garden
Are you wondering what is happening (or NOT happening) in the garden area? Well the teachers are working with some of the parents to reinvent this area into something magical. We will let you know more as it gets worked out. (How Exciting!!!)

PA Meeting
Our next monthly PA Meeting will be Wednesday, October 11 at 1 pm in Rm 23, VCS Multiuse Room. We will be going over how Hoedown went, upcoming Día de Los Muertos festival, and asking you to make suggestions on other community building events you might like to see happen here are VCS.
Enrichment
Private Piano Lessons at the Village! ♫ ♫
My name is Denise Youssef (a.k.a. Simon's Mom) and I am offering private piano lessons at our beloved school! For the time being the lessons will only be on Wednesdays and space is very limited! Miss Ashley has graciously allowed this to happen in her room* because that's where the piano is! 😊
The fee will be $15/weekly for a 20 minute lesson (not including materials fee) and cash or check made payable to: Denise Youssef is fine as payment. I ask that the monthly fee is paid upfront at the first lesson of the month. See this flyer for more details, and print out this form to sign up.

Donations & Volunteer Support
There are soooo many PLEASE Read!!!
Volunteering
Have you been volunteering on campus? Are you remembering to sign in at the office? Please do! Not only is the PA tracking these hours, but it is also helps the office in case of an emergency situation to account for everybody who is on campus.

5 Gallon Water Bottles Needed
We are thankful to have Joe Munson keeping us hydrated by regularly check and refilling the water bottles on campus. It would make it much easier on him to have at least 2 more jugs. If you have an extra "Alhambra" style water bottle, or maybe you know of a business that has one lying around, please consider donating it to the school. Thanks Joe!

Dye Set
Malika is looking for a dye set for making letters!
If you can help please let her know at ravengirl@sonic.net or catch up with her at school! She would love to hear from you.

BINGO
Crisarlin and Claudia are on the lookout for BINGO games with numbers, food, letters, or colors. They will only need to use them for around three weeks for middle school Spanish. If you can help, please let Crisarlin know at crisarlin@gmail.com

Yearbook
The Yearbook Staff could always use additional photo coverage! If you take any photos at school events, on field trips, or even of just regular campus activities and classwork, please email them to emmakerfoot@gmail.com any time throughout the school year, or drop them off in person on a memory card, flash drive, or CD.

Carpentry Class
Miss Kristen and Rebecca are seeking wood and tool donations for our new carpentry and wood-projects elective with the middle school class. We are excited to get this class up and running, making something useful or fixing things around here at Village!
Currently they are looking for some small and large items, if you can help with any of these let Kristen know.
· Tape Measures
· Carpentry Squares
· Saw Horses
· Chop Saw &/or Circular Saw (even if these items are just borrowed for a few days and returned it would be helpful)
We'd appreciate donations of your time and expertise, as well! Please send any potential offers of donation or questions to Miss Kristen at kelizpearce@gmail.com. Thank you!

Yard Duty
Come play! We are looking for parents to do yard duty, to play with the kids during recess! Let us know when you're available and if you'd like to do recess. Must attend a brief training and be fingerprinted. A sign-up sheet will be available on the Board outside the office. (If you went through this training previously, you can take a refresher course or start immediately.)
Tutoring
Emma is available to provide on-site tutoring on Wednesdays from 1:00 to 2:00. Her rate is $30 an hour, which is flexible depending on the subject(s). You can reach her at emmakerfoot@gmail.com.
Order Yearbooks!
If you order your 2017/2018 VCS Yearbook early, you can get a special early bird discount!
The completed yearbooks will be delivered no later than the last Monday of the school year (6/04/18).
(Regular Price: $20.00)
August 31st - September 30th = 15% Discount
October 1st - October 31st = 10% Discount
November 1st - November 30th = 5% Discount
Follow this link to place your order! https://www.treering.com/validate?PassCode=1014724174042747

Fundraising
Reminder to sign up with eScript and AmazonSmile, easy ways to earn $$$ for our school!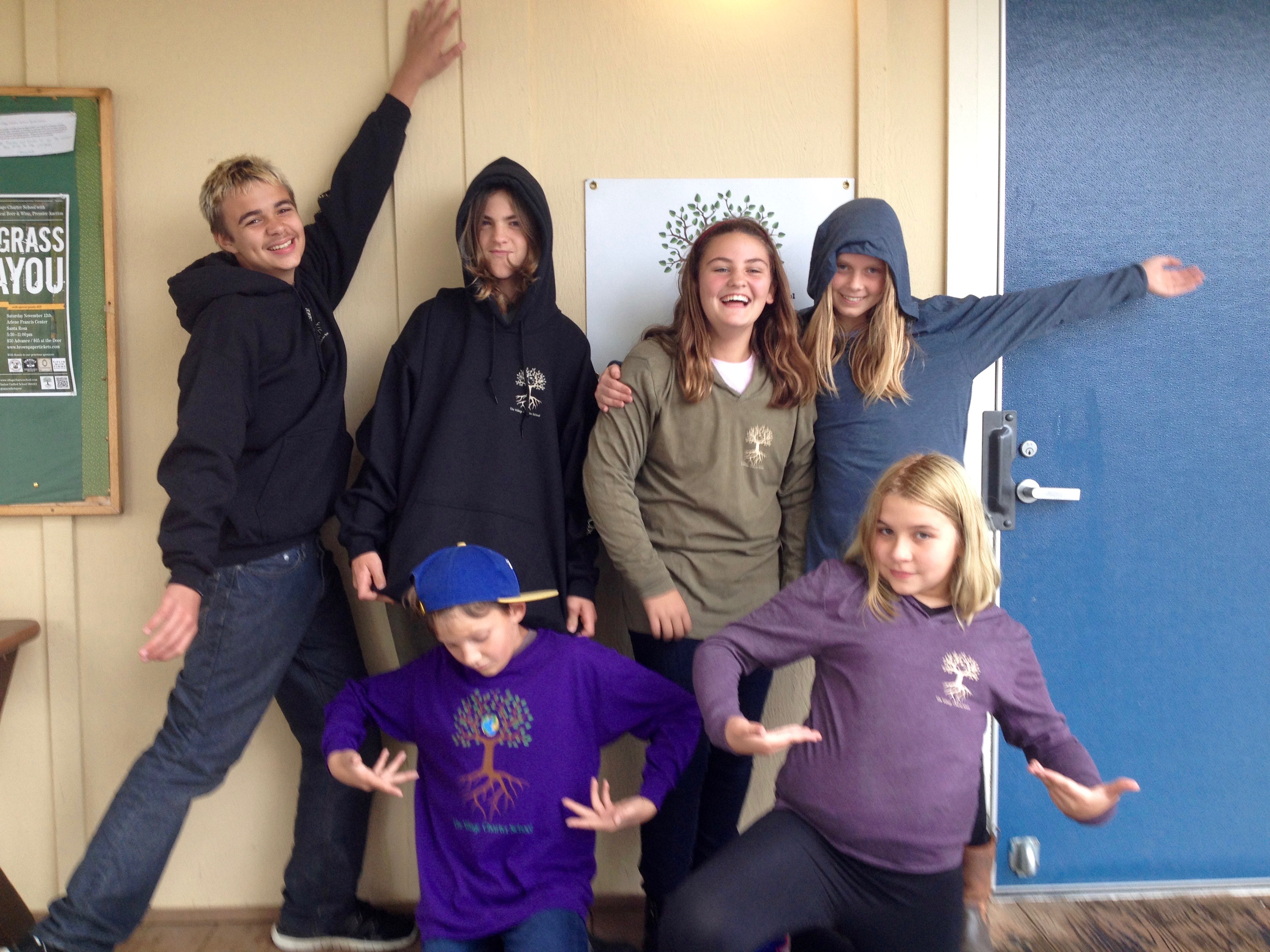 VCS Gear
Looking for a little something extra? Something cozy? Something to show your Village Charter pride :-)? Stop by the office and grab a Village Tee Shirt, Sweatshirt or Hoodie (and support our special school as a bonus). Lots of styles, sizes and colors to choose from for kids and adults.
Kids T-Shirts - $15
Adult T-Shirts - $20
Sweatshirts & Hoodies - $30
Appreciations
Have an appreciation you wish to make? You can email it in by Friday morning or just stop by the office and drop off a note in the orange Appreciation Jar and it will get added to the next Bulletin.

Thank you to the families who donated magazines for the yearbook team to practice designing layouts with! We're having so much fun experimenting creatively with composition. - Emma

I want to appreciate all of you who have asked me how our close relatives in Puerto Rico are doing. Our family is safe and their houses didn't suffer major damages. It's being only a week since Hurricane Maria left my Island and my people devastated, but it seems like a month. Puerto Ricans were not prepared for such devastation, and definitely not for a prolonged recovery period. There are thousands of people living in shelters, no power, no water, limited gasoline and diesel, and we don't now how long this situation is going to last. We want to help our family but we can't even communicate with them.
For those of you who ask me how you can help, next Tuesday, October 3, El Coquí Restaurant (Authentic Puertorrican Cuisine at 400 Mendocino Ave Santa Rosa, CA) be hosting a Donate & Dine Fundraising. All the funds will be donated to United for Puerto Rico and Voices for Puerto Rico.

In the next few weeks I will be working with the restaurant owner collecting supplies, and as soon the airport and postal services in Puerto Rico are fully operational, we will be sending these supplies to the Island.
Thanks again and please keep all the people of Puerto Rico and the other Caribbean islands impacted by Hurricanes Irma and Maria in your prayers.

Kind regards,
Colón-Vázquez Family