Dates at a Glance
Monday Morning Mindfulness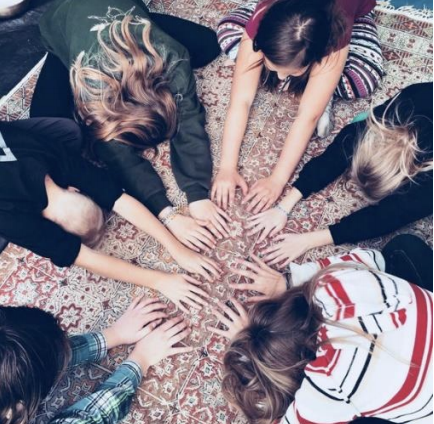 Starting this Monday, January 25 @9am, ALL VCS students will log in to the link below to begin the week in community with each other. Family members and VCS community are all welcome to join in these 15 minutes of mindfulness, breath, movement + intention, facilitated by Deneene Bell.
Topic: Monday Morning Mindfulness | VCS Kids + Community | A whole-school, whole-community gathering to start the week with mindful breath + movement.
Time: Jan 25, 2021 09:00AM PST | Every Monday

Join Zoom Meeting
Meeting ID: 897 2789 6830
Passcode: VCS2021

**Students will log into the morning mindfulness zoom link at 9:00 and when we finish, students will transition to their normal login for class.
Science with Stephanie
Middle School Science
We have started our weekly science activity series! Over the course of the remaining school year, Stephanie Lennox will be working with the middle school class to deliver 20 weeks of science lessons. The main goal is to have a hands-on science class lesson together, with major emphasis on the hands-on portion. We are providing weekly material kits and then during class time guidance to conduct their experiments and off students go to make it all work. For the past two weeks, students have experimented with potential and kinetic energy by building pendulums and have investigated Bernoulli's Principle using an 8-foot-long windbag. Each week is a new and unknown activity to add to the enjoyment of it all because science IS fun-tastic!
Water Science with Ms. Parent's Class
The 4th/5th grade class is doing a deep dive into all things water! Over this and next month, Ms. Parent is connecting her students to our wondrous, watery world. Starting in mid-February, Stephanie Lennox will join with the class for 6 weekly activities to continue getting students' hands-on and minds wrapped around this essential life-giving resource!
Yearbooks
The 2020/2021 VCS Yearbook needs your photo contributions!
Email all of your VCS 2020/2021 photos to notification.photos.171173512@treeringphotos.com for the yearbook team to use, and keep 'em coming!
If you have any questions, contact Emma at erobbins@villagecharterschool.com.
Enrichment Opportunity!
Art & Soul is offering a Virtual Paint Day (like a Paint Night) for Families on Saturday, 2/13, at 11:00 AM with Teacher Katiria. (see attached flyer).
Art & Soul is offering in-person dance classes OUTSIDE in our patio, in Windsor, if anyone is interested. We have a few spaces open. 707-575-6858 (see attached flyer). We also have Virtual Music Lessons and Art Classes
VCS Instrument Lending
Your child can reduce anxiety, improve cognitive ability, and flex their creativity by learning and playing a musical instrument. And guess what? We now have instruments available to loan out!
Currently, dozens of flutes and bass flutes are prepped and ready to go. If you're willing to spend a couple bucks on your own reeds or mouthpieces, we have clarinets and an array of brass instruments as well.
We're incredibly lucky to be living in a time when music lessons can still happen even when meeting in person isn't always safe or possible. The Kushins Family of Art and Soul Music Studio has generously offered private lessons at a discount for VCS students or you choose self-teaching from YouTube videos. Either way, with motivation, seriousness and dedication you can learn a new instrument!

Email Emma at erobbins@villagecharterschool.com to reserve an instrument BEFORE you come in. You'll then be able to pick it up from the VCS office.


Appreciations
Thank you, PA, for organizing Thursday's Community meetings. Even though the turnout was small, it was wonderful seeing and talking with people. Let's set up another meeting soon and with the hope of seeing more faces! --Rebecca