Bonnie Barnum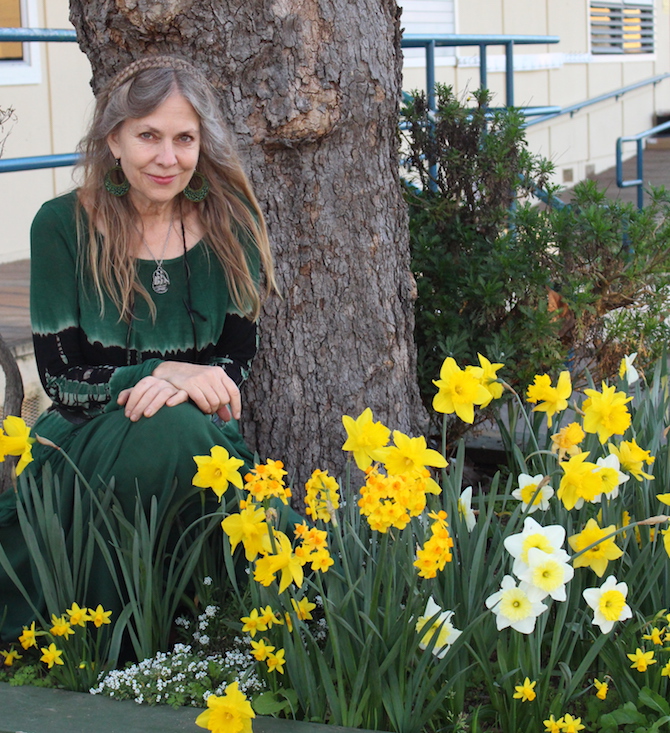 Drawn by the Village's multicultural curriculum plans, Miss Barnum has been at VCS since its inception in 1999. Bonnie Barnum earned her BA and California Teaching Credential from California State University, Los Angeles, and also has a Multiple Subject California Credential (BCLAD with Special Authorization in English and ESL). Prior to VCS, she spent fifteen years with the Los Angeles Unified School District where she taught for eight years in bilingual Spanish classes, and developed her own multicultural program for students. Miss Barnum leads the whole school in multicultural music and dance, many festivals and outreach performances. She is an accomplished musician, and plays guitar, accordion, harp, and saz with her class. She enjoys bringing the love of learning and the joy of music to her students.
A look into our classroom...
In Miss Barnum's 2nd through 4th grade class, students explore world cultures of the past and present, including their heroes, legends, literature, food, music, dance, art, textiles, handwork, religions and festivals. Each day begins with music. While Miss Barnum plays one of her many instruments, children learn songs from and about the region of study, often in the native language. Over the course of the year they will learn by memory over one hundred songs and poems, the print versions of which are used on charts and in language arts lessons. Children put on at least one play per year, with handpainted backdrops, songs, and costumes. Each trimester, the class learns about a new country or culture, which becomes the theme that is then woven throughout all class activities. The teacher reads aloud from books that relate to the theme, and the free reading book collection changes each month to reflect that theme. For example, while studying America's pioneer days, students practice a spinning wheel, write with quill and ink, learn square dancing, hear American tall tales, read stories by Laura Ingalls Wilder, and visit the Grist Mill in Napa where they grind wheat for baking. The study of Greece introduces ancient mythology, etymology, dance, plants and foods. India brings stories of the Hindu gods, celebration of Divali, lunch at an Indian restaurant, study of Mahatma Gandhi, and math with mandalas. By exposure to many cultures, the children gain flexibility and an appreciation for the diversity of humankind.